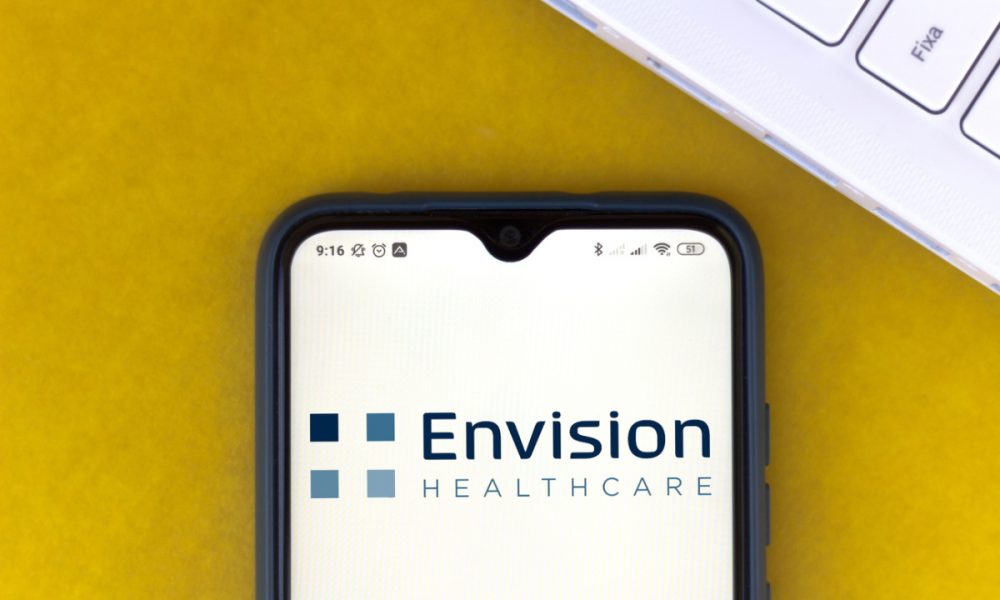 Private equity-backed Envision Healthcare has filed for bankruptcy, citing COVID, inflation and clashes with insurers.
The Tennessee-based company, backed by investment giant KKR, announced in a Monday (May 15) press release that it had agreed to a restructuring plan for debt obligations of roughly $7.7 billion. That agreement will see the company's AmSurg business — which oversees surgery centers around the country — split off from its physicians services business.
Envision was acquired by KKR in October 2018 for nearly $10 billion and taken private. Since then, Envision said in a news release, "a series of events has put significant pressure on the company's finances."
For example, during the onset of the COVID pandemic, Envision lost 65 to 70% of patient visits during the months shelter-in-place policies were enforced.
In addition, the company said its clinicians have been excluded from some health insurance networks, and not gotten the proper reimbursement for the care they provide.
Aside from COVID and its dealings with insurers, Envision also cited the "flawed implementation of the No Surprises Act" as another pressure. Passed by Congress in 2020, the No Surprises Act (NSA) is designed to prevent patients from being hit by unexpected, out-of-network charges.
"Envision fully supports the patient protections under the NSA and had a policy prohibiting the practice of balance billing before the legislation was passed," the company said.
But the way the act has been implemented, the company argues, has allowed health insurers to delay, reduce, or deny payments.
As PYMNTS wrote last year, the advent of the law forced hospitals, healthcare practices and adjacent services to scramble to provide treatment estimates in advance — something not most of them do — while staying on top of collections.
Experian Health Vice President of Product Management Victoria Dames told PYMNTS that the industry was in need of a major transformation to prevent medical debt from becoming an even larger problem than it already is.
"If you think about where medical debt and payments come into play, when you have a pile of bills, you're [thinking] 'what's keeping my lights on?" she said. "What's not going to get me evicted? What's going to pay my car to get me to and from work?' On that pile, medical bills go down the list."
Aside from COVID and the NSA, Envision said it also faced pressures due to a clinician shortage and continued inflation.
Consumers, meanwhile, are facing their own pressures when it comes to healthcare. As noted here last week, data from the Consumer Financial Protection Bureau (CFPB) shows that consumers spent $1 billion in deferred interest payments when using medical credit cards.
Use of those cards has been on the rise as the average deductibles for people with health insurance paid for by their employer have risen 336% in the last two decades, from $650 in 2002 to $1,945 in 2020.
The post Bankrupt Health Firm Envision Blames Downfall on COVID and Insurers first appeared on PYMNTS.com.
Source: www.pymnts.com